Register for upcoming Productions!
Scripps Ranch Productions
Disney's The Aristocats Kids
Based on the beloved Disney animated film, and featuring a jazzy, upbeat score, Disney's The Aristocats KIDS is a non-stop thrill ride of feline fun, complete with unbelievable twists and turns.
In the heart of Paris, a kind and eccentric millionairess wills her entire estate to Duchess, her high-society cat, and her three little kittens. Laughs and adventure ensue as the greedy, bumbling butler pulls off the ultimate catnap caper. Now it's up to the rough-and-tumble alley cat, Thomas O'Malley, and his band of swingin' jazz cats to save the day.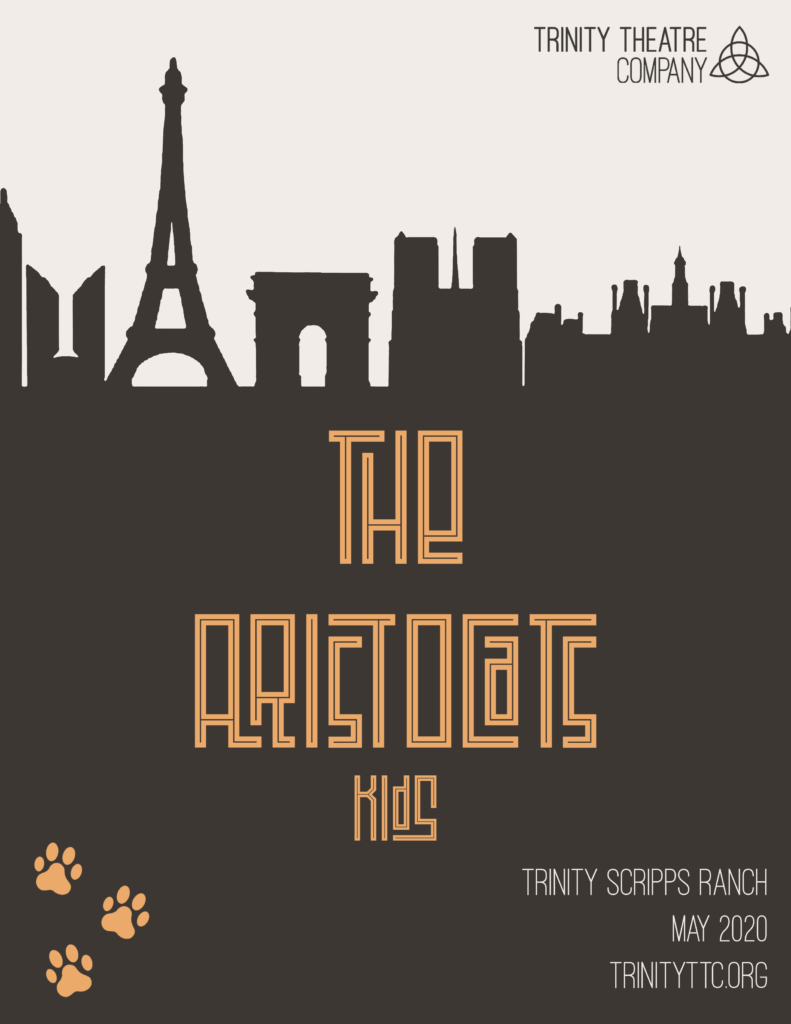 Auditions: March 21, 2020 from 1p-3p
Rehearsals: Tuesdays 4:30p-7p, Saturdays 1p-3p
Performances: June 19-21 at the Westview High School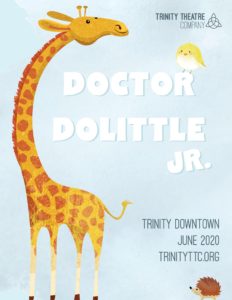 Doctor Dolittle Jr.
The classic tale of kindness to animals trots, crawls and flies onto the stage in Doctor Dolittle JR. All of the characters we've come to love through the stories of Hugh Lofting and the magical movie musical are given new life in the stage version.
The musical tells the classic tale of a wacky, but kind, doctor who can talk to animals, taking the audience on a journey from the small English village of Puddleby-on-the-Marsh to the far corners of the world. When Doctor Dolittle attempts to help a seal named Sophie, he's wrongly accused of murder and stands trial before General Bellowes. Once pronounced innocent, Dolittle is free to continue with his search for the Great Pink Sea Snail — the oldest and wisest of the creatures on earth.
Carmel Valley Productions
Once On This Island Jr.
With its poignant story and catchy Caribbean-flavored score, Once on This Island JR. is a highly original theatrical adaptation of Hans Christian Andersen's popular fairy tale, The Little Mermaid, and the Tony-nominated Broadway musical by the legendary writing team, Ahrens and Flaherty.
Through almost non-stop song and dance, this full-hearted musical tells the story of Ti Moune, a peasant girl who rescues and falls in love with Daniel, a wealthy boy from the other side of her island. When Daniel is returned to his people, the fantastical gods who rule the island, guide Ti Moune on a quest that will test the strength of her love against the powerful forces of prejudice, hatred and even death.