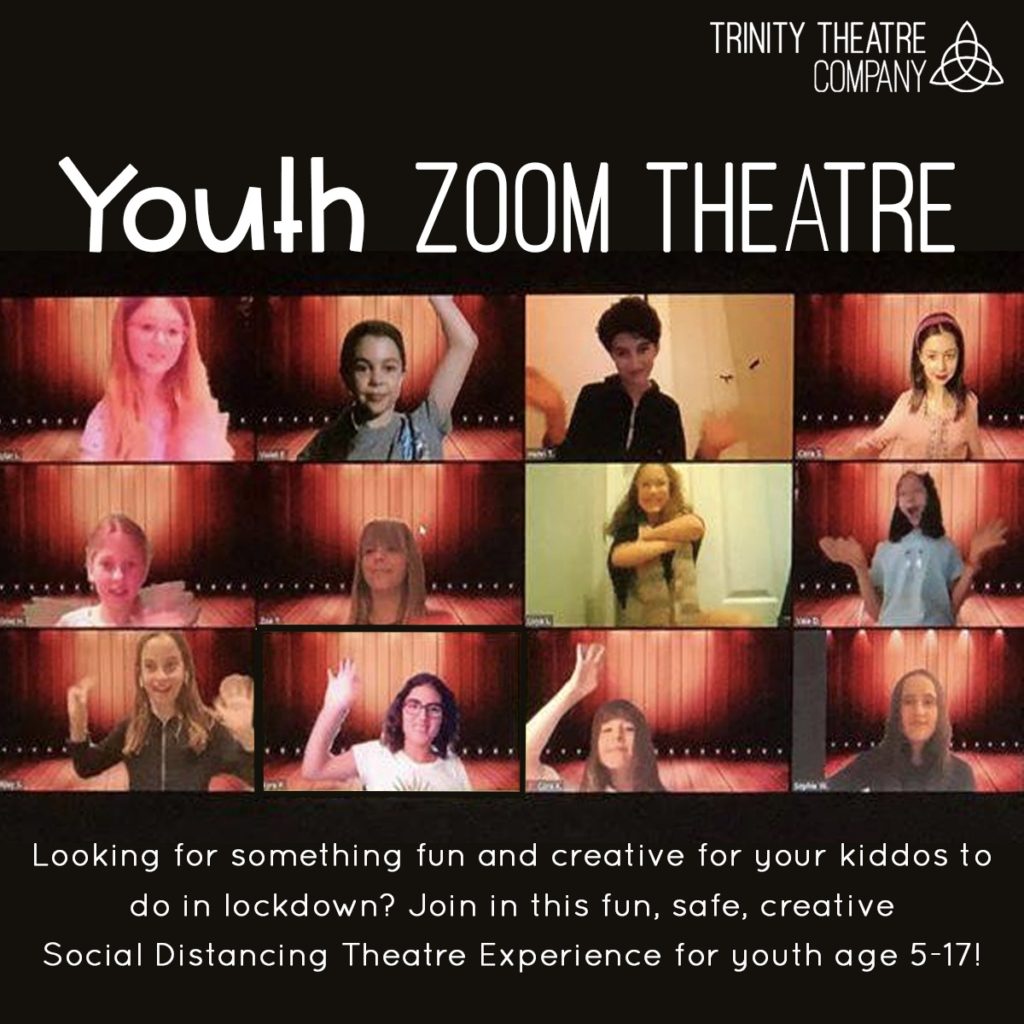 Parents – Is your child missing theatre and performing?
Join our next round of Kids Virtual Theatre camp!
In response to COVID-19, Trinity Theatre Company has taken our kids education productions digital. Just like our traditional programs, youth theatre actors ages 5-17 are invited to audition for each session. But instead of meeting in person, all rehearsals for the duration of the 3-week program as well as the performance itself all take place on Zoom, to maintain Social Distancing while still bringing the arts to our youth community. You can read more about how Trinity Theatre Company is innovating on Zoom in this recent article in The Times of San Diego, written by Pat Launer.
All of these Social Distancing Theatre Experiences are co-directed by Sean Boyd and Kandace Crystal. Rehearsals take place 3 days/week leading up to our final performance.
Each session features a different production for our youth actors to rehearse together and perform. Past productions have included:
Session 1: The Internet is Distract- Oh Look, a Kitten!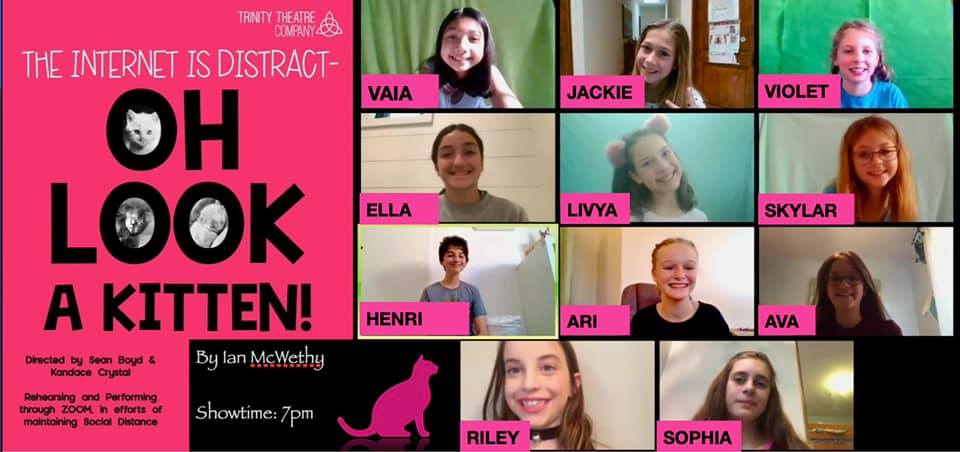 Session 2: A Distracted Scholar's Guide to Literature and Drama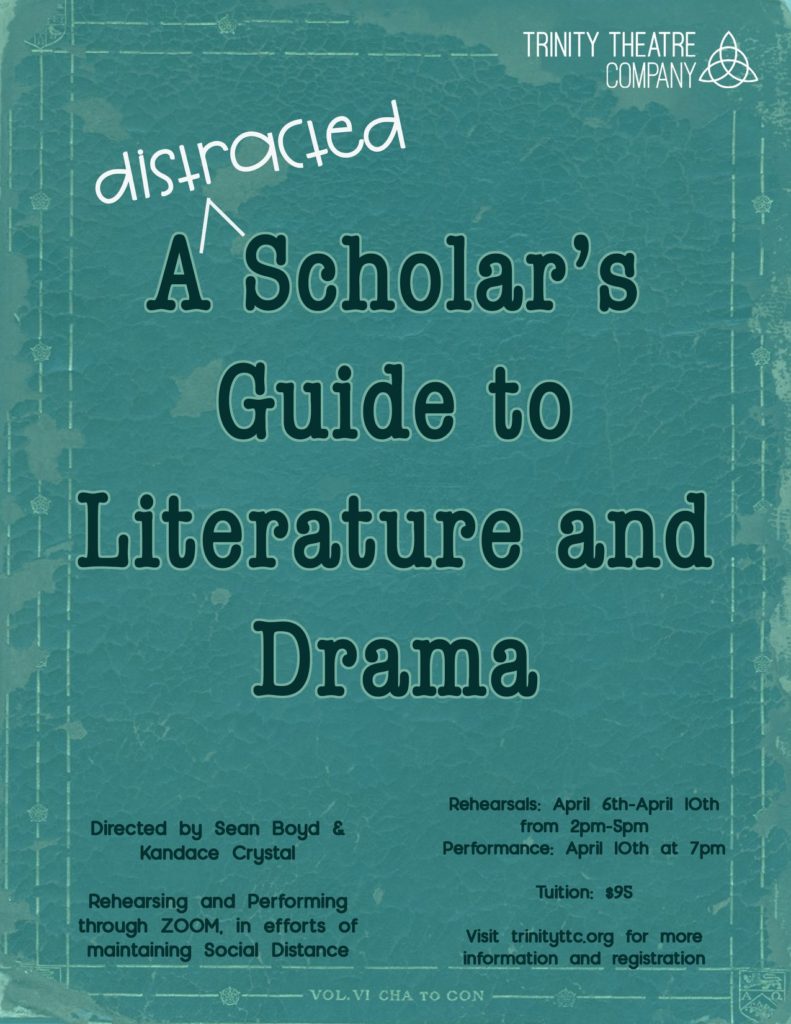 Session 3: 15 Reasons Not to Be in a Play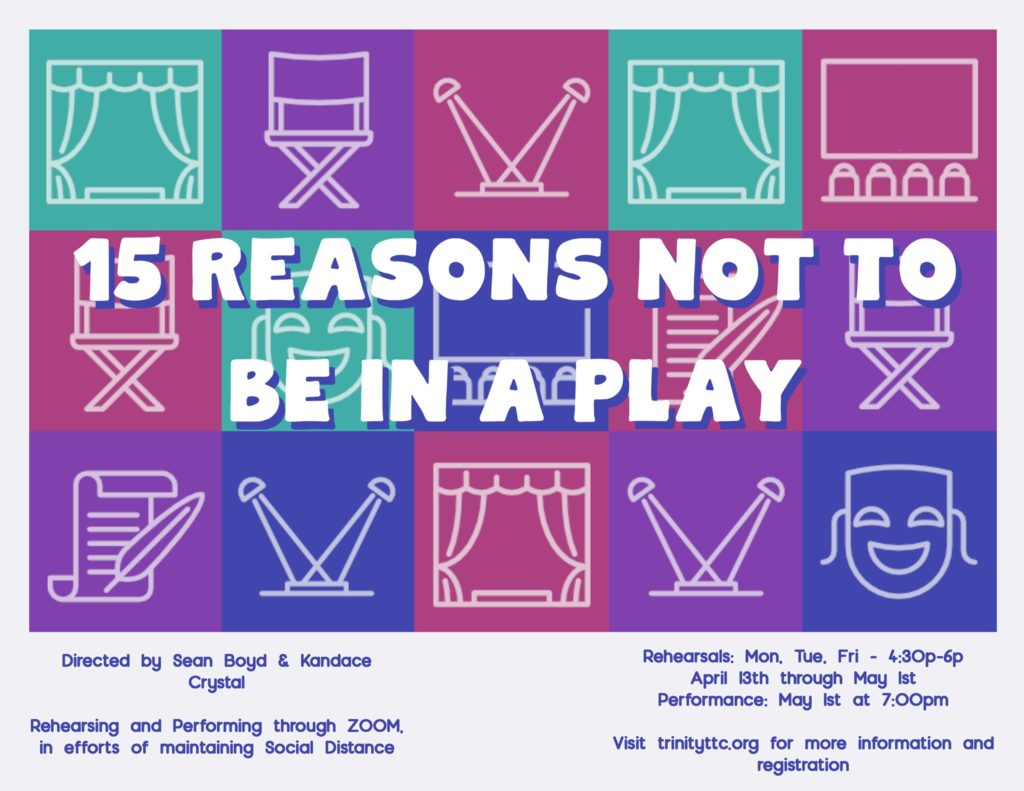 Session 4: Alice's Adventures in Wonderland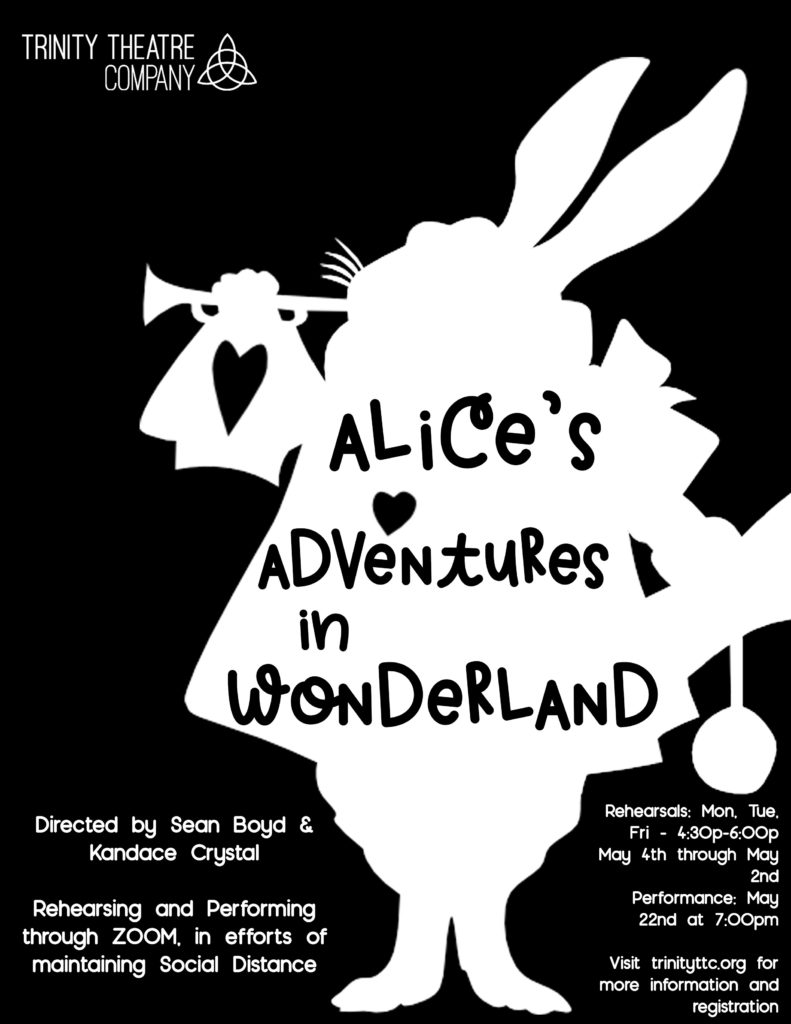 (COMING SOON) Session 5: The True Story of the Three Little Pigs (Rehearsals start on Monday, May 25! Email Mr. Sean to reserve your spot at sean@trinityttc.org)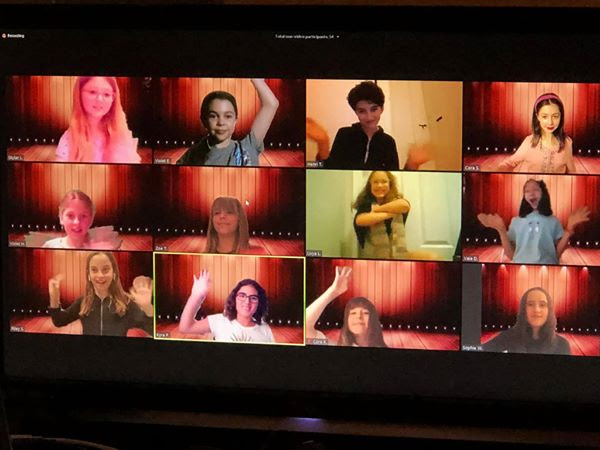 Feedback from our Students & Parents
"So proud of my amazingly talented daughter, and all of her theatre camp castmates at Trinity Theatre Company, who all did SUCH an amazing job performing a fun online production last night! Because of social distancing, her theater has shifted all of their classes, rehearsals and what would normally be a stage production – all online to Zoom. Skylar has had such a fun time participating, and it has been a very much needed light and creative outlet during this shutdown! If you are looking for something fun and creative for your kiddos to do while we are on lockdown, there are still openings for their next 3 week session which begins Monday. " 
Interested in learning more about Youth Zoom Theatre, and getting involved? Email Mr. Sean at sean@trinityttc.org.